Bounty Rankings: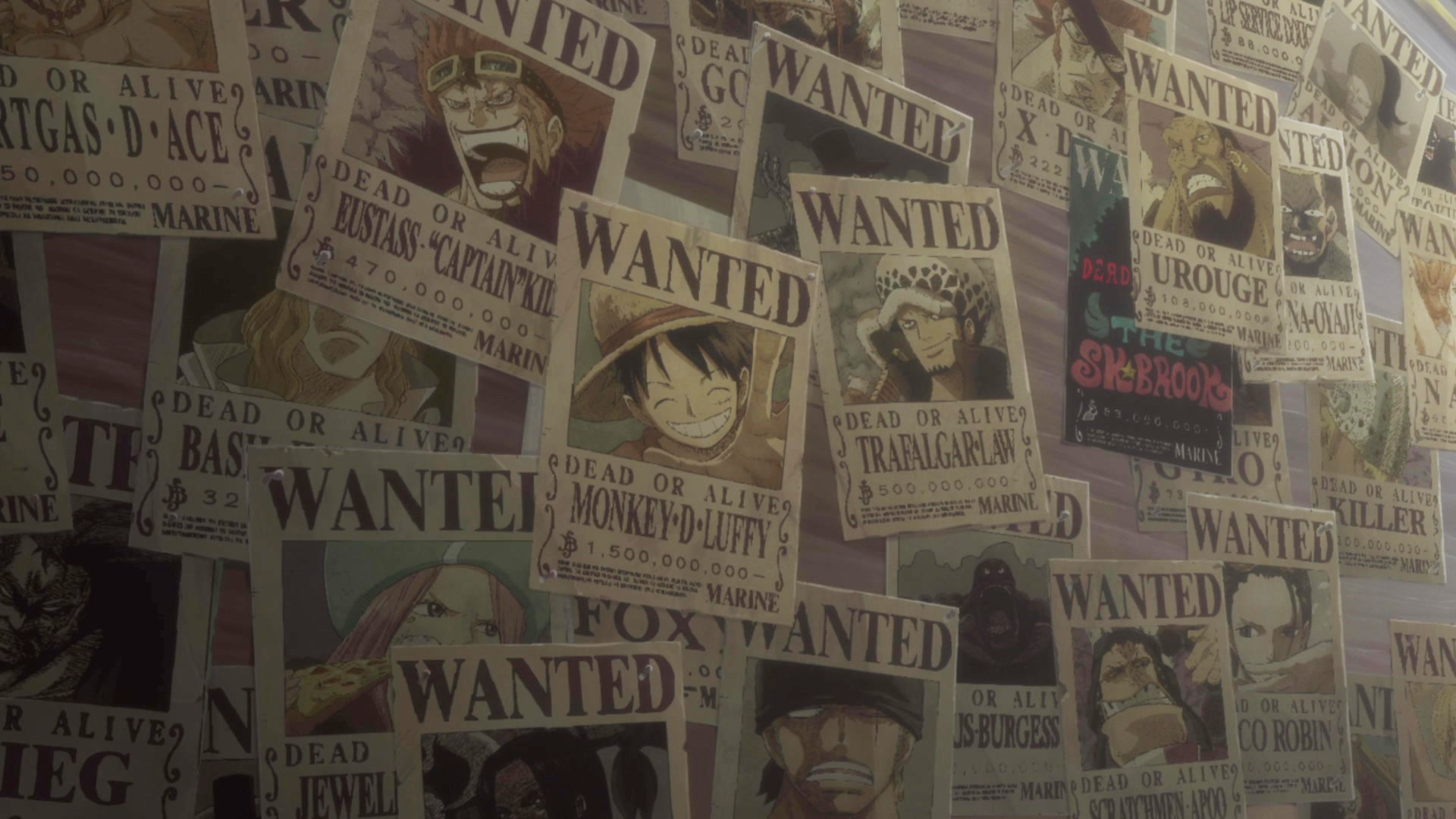 $1Billion+:
Spoiler:

You are basically the most dangerous person in the seas. Keep up that rep to keep it that way.
$400mil-$999mil:
Spoiler:

You are basically in the range of anyone in the New World. Keep going you might match some of your favorite characters in this range.
$100mil-$399mil:
Spoiler:

You are now making a name for yourself. This is the basic range of anyone in the Grandline first half. Keep going you criminal.
$0-$99mil:
Spoiler:

You are the bottom barrel of the crop here. Basically you are a no body but marines still want you dead. Have fun.

1. Kirito Gekko (Motion 66 Captain) $85,000,000
2. Shinoji Strauss (Motion 66) $65,000,000
3. Mikoto Kurokei (Shinigami) $40,000,000
4. Tenjinsai Bushinji (Captain 1st Division) $40,000,000
3. Arata Mizushima (Lionheart Pirates Captain) $19,000,000
4. Hitsuyona Shizukesa (Revolutionary Army) $5,000,000
Last edited by Kirito Gekko on Mon Jan 15, 2018 12:11 am; edited 6 times in total
Admin




Race

: Human (Pirate)


Class

: Brute


Rank

: Captain


Age

: 24


Location

: Michigan



The bounty system has been in the works since the forum was created and finally we have banded together and created a basic bounty system that would function decently. Now how things will work is that you can do certain deeds to increase the bounty (which all acts are limited to how much you can do per week). These deeds will dictate how much bounty increase you will earn when you do the acts. Now I am not saying do it all the time and keep making your bounty go up. At least space it out and do an actual story with your character or pull a blackbeard and just do a massive act and become a Yonko from 0 bounty. That is up to you. Now here is the types of things you can do for some bounty.
Attack the marines/kill them/wipe out bases: $5,000,000
Take over a Populated Island: $10,000,000
Attacking World Government locations (Ennis Lobby, Impel Down ect, also applies to escaping Impel Down): $100,000,000
Defeating a Shichibukai: $70,000,000 (possible boost depending on their former bounty as well)
Becoming a Unit Commander: $25,000,000
Becoming a Yonko: $200,000,000
Attacking a World Noble: $100,000,000
Attacking a member of Cipher Pol: $60,000,000
Defeating a Pirate Considered Great Threat: (To be determined by Mod/admin)
Holding Pluton Blueprints: $40,000,000 (To be added later)
Leaving Shichibukai: $150,000,000
Killing Innocent People: $2,000,000 (Must at least kill 10 to earn it)
Killing an island leader: $4,000,000
Sinking a Buster Call ships (10): $40,000,000

More acts of getting a bounty will be added in the future but these are the bare basics.
Now bounties will be updated weekly and will become more difficult to gain as you get to certain levels. Such as getting to $200,000,000 the max you can gain is $30,000,000 per week and so on. Once you hit a Billion it will be even harder to gain a bounty than ever. So gain your bounty wisely. Bounties will be updated at the same time as word count submission.
Also you can receive a bounty for being part of a group that even if just one member committed the crime. So basically if a member of your crew kills a marine and gets a bounty boost of $5,000,000 you also receive that bounty as well. Have fun with that.
Admin




Race

: Human (Pirate)


Class

: Brute


Rank

: Captain


Age

: 24


Location

: Michigan



---
Permissions in this forum:
You
cannot
reply to topics in this forum