Anime United: Discord
If you have been enjoying the forum, come check out our discord.
You can chat with the other members casually in text or voice chats as well as keep up to date on anything going on.
So what are you waiting for, click
HERE
and come join our discord community!
Training School Information: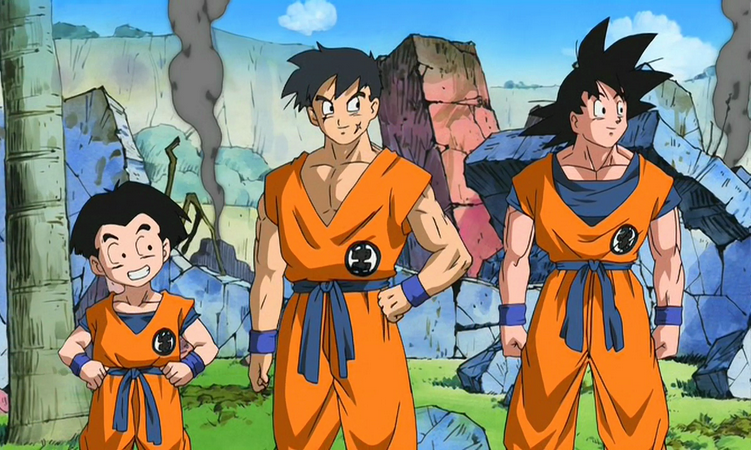 So, you wish to role as a Dragonball Martial Artist huh? Well just in case you're completely ignorant about the Manga and Anime that Dragonball Martial Artists originate from, I'll let you Google them in your own free time. My job, is to give you as much info as I can on how Martial Artists go about their daily business in the RP of this site.
Now the first thing you should do is post in your respective starting/home area. Depending on where you choose to position your Character, will depend on what kind of life they had, as Central city is more of the rich people's area, West city is more technologically advanced, East city is more rural, North and South cities are generally urban and average.
Once you reach 5,000 you are then able to enroll in a Martial Arts school where you are taught in the Three basic arts:
Spoiler:

Energy Techniques
Martial Art Techniques
Sword/Weapon techniques
Zanzoken Techniques (Movement/speed.)
A full list of the techniques are available though you may only learn 2 energy techniques per real day and 2 other techniques per real day.
Stating out, you will be a student of one of Three schools you can choose from. The Kame school is focused around Energy techniques. The Crane school specializes in Martial Arts techniques, and the Kikoukenjutsu school is based around Sword/weapon techniques. Remember, you'll have to stay in the school of your choice up to level 20,000 so be weary of your choice. Once there however, you will either graduate to Senpai or can opt to visit a different school. As a Senpai you'll be expected to assist teaching the newer students and help the school evolve. At this point, you can also create clubs under the house banner to help grow the school. You are expected to assist with out being asked, and, to teach newer students about etiquette among other basic functions. At this point, you can be promoted to Dai Senpai but only at the discretion of the Soke, or Master of the House.
At 35,000 you will be elevated to Dai Senpai upon taking a short optional test to display what you have learned. If you pass, you become a Dai Senpai, or Assistant to the Head Teacher, which grants you full autonomy to teach at your own discretion. At this point, you could also elect to remain a Senpai, or senior student, and not elevate yourself higher. Though you are in no way a full blown Master of the school, you're relatively close, which is saying something. Students below you are, required by etiquette, to refer to you as Dai Senpai as it is a well earned title.
At 60,000 you are able to select one of two paths of teaching should you elect to stay with the school. These paths each have their own jobs and are looked on with high esteem.
Renshi: Assistant Master. These are essentially masters of the school who assist in teaching larger groups, selecting Dai Senpais, and overall the governing body of the House. They often discuss future projects with the Soke, or Head of the school. Renshi are also the only people able to take the test to become a Hanshi, or Senior Master.
Shihan: A teacher by example. These are often the Martial Arts masters who wander the world in search of new recruits to bring back to the House. They are the ones most people will recognize and know of.
at 75,000 you are able to become a Hanshi. You are a true master of the House' style and thus, wear the banner with pride. You assist the Soke in matters of the utmost discretion and, are also part of the pool to become the next Soke should the current be unable to carry the torch.
Training Levels:
Now within the DBZ universe there are levels of training you can do to which you can reach into higher level of skill. They take place in stages of Trainee-Master, not necessarily named that but you get the idea. Below we shall supply the list and how you can reach them.
Ability Requirements:
Spoiler:

Basic:

Spoiler:

All Characters start with Basic level skills in all arts.

Practitioner:

Spoiler:

Requires: 1,000 Words to advance skill level, 500 Words per ability, 10,000+ Power Level.
20 Strength for Kikoukenjutsu/Melee.
20 Speed for Zanzoken.

Combatant:

Spoiler:

Requires: 2,000 Words to advance skill level, 1,000 Words per ability, 25,000+ Power Level.
50 Strength for Kikoukenjutsu/Melee.
50 Speed for Zanzoken.

Expert:

Spoiler:

Requires: 4,000 Words to advance skill level, 2,000 Words per ability, 65,000+ Power Level.
100 Strength for Kikoukenjutsu/Melee.
100 Speed for Zanzoken.


Master:

Spoiler:

Requires: 8,000 Words to advance skill level, 4,000 Words per ability, 100,000+ Power Level.
150 Strength for Kikoukenjutsu/Melee
150 Speed for Zanzoken.

Abilities that can be learned will be listed below in a different post.
Last edited by Kirito Gekko on Mon Sep 17, 2018 12:49 am; edited 3 times in total
Admin




Race

: Human (Pirate)


Class

: Brute


Rank

: Captain


Reputation

: 0


Age

: 25


Location

: Michigan



Spoiler:

Brief School History:

The first two known members of the school are Grandpa Gohan and Ox-King. Other known students of the Turtle School include Goku, Krillin and Yamcha. The special moves which are taught to the students are the Kamehameha and Jan Ken. The Turtle School also has a rivalry with Master Shen and Mercenary Tao's Crane School of martial arts.

How do we train here?:

Well obviously any race can join the training schools. All you have to do is be on Earth to train at Kame House. Essentially the martial arts comes in steps to where you train your character at certain points to where you can move up to the next level in training and also even become master of the school.

Abilities to learn:

Kamehameha- 500wc

Master:

-------

Assistant:

------

Students:
Spoiler:

Brief School History:

Crane School is a martial arts school founded by Master Shen, and taught by Shen and his brother Mercenary Tao. The school presumably continues the teachings of Shen's former sensei, Master Mutaito. The two best students of the Crane School are Tien Shinhan and Chiaotzu.

How do we train here?:

Well obviously any race can join the training schools. All you have to do is be on Earth to train here. Essentially the martial arts comes in steps to where you train your character at certain points to where you can move up to the next level in training and also even become master of the school.

The location for this school will be determined later.

Master:

-------

Assistant:

------

Students:
Kikoukenjutsu Sword School
Spoiler:

No symbol provided.

Brief History on the school:
The Kikoukenjutsu Sword Schoolis a martial arts academy reported to have been created and instructed by Trunks and Goten.

How do we train here?:
Well obviously any race can join the training schools. All you have to do is be on Earth to train here. Essentially the martial arts comes in steps to where you train your character at certain points to where you can move up to the next level in training and also even become master of the school. School is located in West City near Capsule Corp.

Master:
-------

Assistant:
------

Students:
Last edited by Kirito Gekko on Tue Sep 18, 2018 7:45 pm; edited 2 times in total
Admin




Race

: Human (Pirate)


Class

: Brute


Rank

: Captain


Reputation

: 0


Age

: 25


Location

: Michigan



Similar topics
---
Permissions in this forum:
You
cannot
reply to topics in this forum